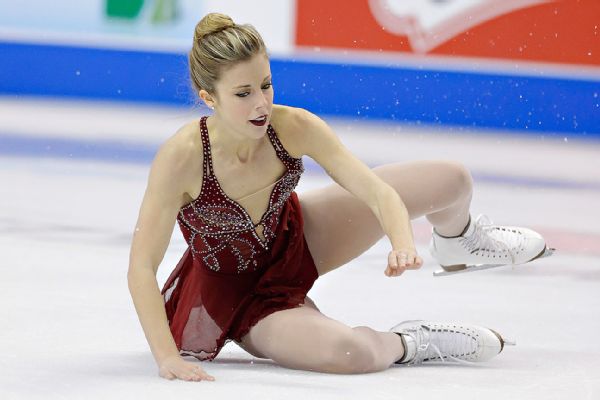 What makes Ashley Wagner a figure skating champion is that she works the edge of what she can't do--the triple toe loop, the triple combination at the end of a long program--the whatever no one has done before. That is why she, as other figure skaters, falls during practice and competitions. In fact, she has fallen infinitely more times than I have--a non-skater. The same is true of champion gymnasts, snowboarders, boxers, and runners. But teachers are supposed to be perfect each time they enter the classroom--to know all there is to know about the subject, to have all the answers, to bat (using another metaphor) 1,000 all the time. How many balls did Willie Mays drop to become a Hall of Famer?

This pressure for teachers to be calculably perfect all the time creates dummied-down teaching-to-the-test methods; litter box pedagogy for coverage and control; yellowing lecture notes; student worksheets with thick, over-copied words; and students struggling for their individuality in make-wrong environments. After all, isn't it all about guessing what the teacher's thinking? This model of teaching produces mediocrity and boredom--for teacher and students, both. It's as safe and predictable as never putting on the skates, at tall.
Pablo Picasso said, "I am always doing that which I can not do, in order that I may learn how to do it."
So how to work the edge--the "that which I can not do" in the classroom?
Research?
In this age of proliferation, no matter how many articles I read on
Measure for Measure
, there will always be more.
If I spend my time ferreting articles and books--filled with anxiety that I will be missing something to tell my students, I will be so over-gorged with information that there will be no space for them to learn how to learn our subject, themselves. What they will be learning is to take notes and tests. What they will be learning is that there is a right way to think. We will all be dutifully skating around and around the periphery of the rink--holding onto the rails.
As a teacher, I am far more than a database. I am a coach, a witness, an energizer, a negotiator. One of the most interesting classes I ever taught was an experiment: I did not reading the story we were going to consider the next day. Since I had nothing to say, literally, the students took off from the moment I asked "Did you like the story?" They sensed that I wasn't waiting for them to stop talking so I could hold forth with some mythical perfect interpretation. I learned who they were as readers, what they noticed, what mattered to them. I did NOT pull the "What's the main point?" shut-upping question, because there were so many points of interest that I, unprepared, would not have known. I asked a few open questions--didn't have time for more, because the discussion was so rich: Which character interests you and why? Where in the text did you get engaged? We discussed what they didn't like.
In most classes, I am constantly choosing materials which I am newly exploring, haven't considered for a while, or not from some new perspective. I come into the class excited, as at the beginning of most adventures, not knowing what will happen. But I trust my students and I trust myself. We explore together. We take pleasure in creating an interpretive community. What do I model by this? Curiosity. Perseverance. How to ask questions. How to learn. How to listen. Let me repeat that one: How to listen. They learn to trust their own intuitions and insights. They learn to trust me--that I won't ax them as
wrong.
That it's OK to not know. They learn that knowledge is a vital, negotiable, changing process. That learning how to fall is necessary for learning how to fly.
What makes me a teacher is that I have made more mistakes than my students have--and learned from them. What makes me a teacher is that I am always pressing to learn more, to try new ideas and skills--to work/play with the edge of what I don't know.
What makes me a teacher is that, as Socrates would have it, I know that I don't know. I measure the success of a class meeting by whether I learned something new.
Let's not use our students to maintain our egos as all-knowing. Let's help them to develop their own strengths and confidence. Instead of fearing that I might be found wanting, I challenge my students: "Ask me what I don't know. Know something before I do. Learn how to fall. Learn how to soar."
How are you working the edge of what you don't know?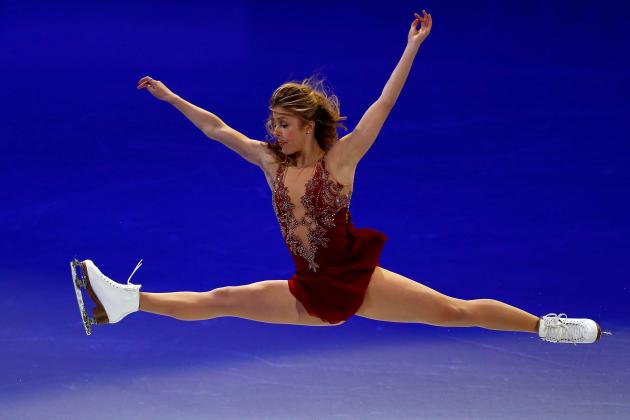 © 2014 Susanna Rich