Think not to confuse me with poems or love beginning
Without a sign or sound...
~Mary Oliver, "Being Country Bred"
A Google search for "poetry prompts" directs us to 33 million links, just over the broader "writing prompts" which yields 29 million. And Amazon offers 951 hits for book-length collections of poetry prompts; 6,000 for writing prompts in general.

In short, there is a whole industry based on the assumption that we must have someone's hand clasped over our writing hand to guide it, much like that hand guided us while we learned the now-disappearing art of cursive writing.
Sappho, William Blake, Charles Dickens, Anthony Trollope, Emily Dickinson, and Virginia Woolf did not need to look outside of themselves for someone to offer them prompts for writing. Nor did Rilke, Shakespeare, or Ice-T. Prompts are the invention of teachers who need to control variables so as to be able to grade students comparatively on the bell curve.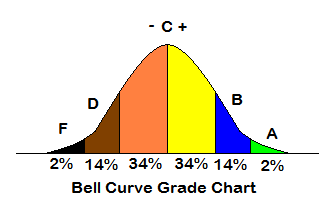 A grade book and quarterly report card cannot wait for the messy process of inspiration and students straying into topics that are not easily accessible.

A lesson plan must be clear, consecutive, easily assessable if the teacher is to be rehired for tenure. And must be completed so that the students can turn to preparing for placement tests. A teacher can proctor how various students adhere to a prompt such as this:
Write a fourteen-line poem about your mother in the form of a weather report set on a winter's day.
For inspiration, listen
to a weather report on television or through YouTube. Include the color red and the following words: "major, rabbit, kill, apple."
With a threat of grade hovering over them, students will dutifully mark out fourteen lines, watch reports, and tick off the color red and the required words as they contrive them into place.

Or students will balk.

I'm with the students who balk.

As student Germain Palacios said of writing prompts, "that regimental approach to writing often stifled my true voice and creativity."
Yes.

I know the allure of prompts. I have written hundreds of poems in response to them—doing so saw me through recovery from bunion surgery, it secured a place for me in community publications, I saw my name in the lights of anthologies and literary journals, I kept a promise to someone who invited me to submit.

Like the smartphone, social networks, YouTube, and Netflix, prompts relieved me of the responsibility for focusing myself—prompts did that hard work for me. And I met all the requirements, no matter how intricate or distancing.
Prompts are as addicting as substances: numbing the discomforts of feeling and growth; tempting us with immediate gratification; fostering people-pleasing; making others responsible for us; distracting us from our higher, intuitive and risk-taking selves; eventually making our creative lives unmanageable without them.
But the poems I have written to external promptings have never been my best poems.

Without knowing the genesis of all the individual poems, my friend Carole and I, when reading through each other's poetry manuscripts, consistently choose for deletion the prompt poems.

Something doesn't ring "authentic."
In his collection of essays Poetry and Ambition, Donald Hall calls the poems marching off the assembly lines of academia "MacPoems."

Generated in, from, and for the academic classroom and Poe Biz—publication, teaching positions, reading circuit—these poems are externally prompted for external approval and acceptance.

They are, too often, more about politics than poetry.
My students—hard-wired to write in response to prompts, to teacher-please, to supply their grade-junking needs—ask for me to tell them "what I want."

Always apprehensive about making them my clones, of doing for them what they must do for themselves, I listened, instead, to what they said about themselves.

I got into the habit of noticing for them all the possible directions their own poetry might take:

"That's a poem idea," "Write about that."

I became an idea mill, for the sake of being an idea mill. I became an idea mill for my own work—displacing the more important authentic need to listen to myself, express, explore, follow-through.

I saw "prompts" in everything.

It silenced me.
Pornography is isolating/wresting one aspect of someone or something to use for our momentary pleasure.

Writing to a prompt, I wrest my writing capacity from all other aspects of myself—my angst, questioning, fecund chaos, wonder, patience, possibility—to have the momentary pleasure of saying "I wrote a poem," or, worse, "my poem will be published."
As opposed to inspiration—"in," as from within; "spira," as from one's own breath, own internal promptings—external prompts invite us to exploit ourselves—as
in

'attempt to capture,' 'military expedition,

' 'overworking,' 'using'—in the service of amassing, hoarding, piling up more poems or grades.

Relying on outer prompts instead of inner promptings are living a reactive as opposed to proactive life, of buying gifts by bridal registry instead of loving attention, shopping for the sake of shopping, writing to say I'm writing, Astro Turf instead of leaves of grass, shadow instead of substance.